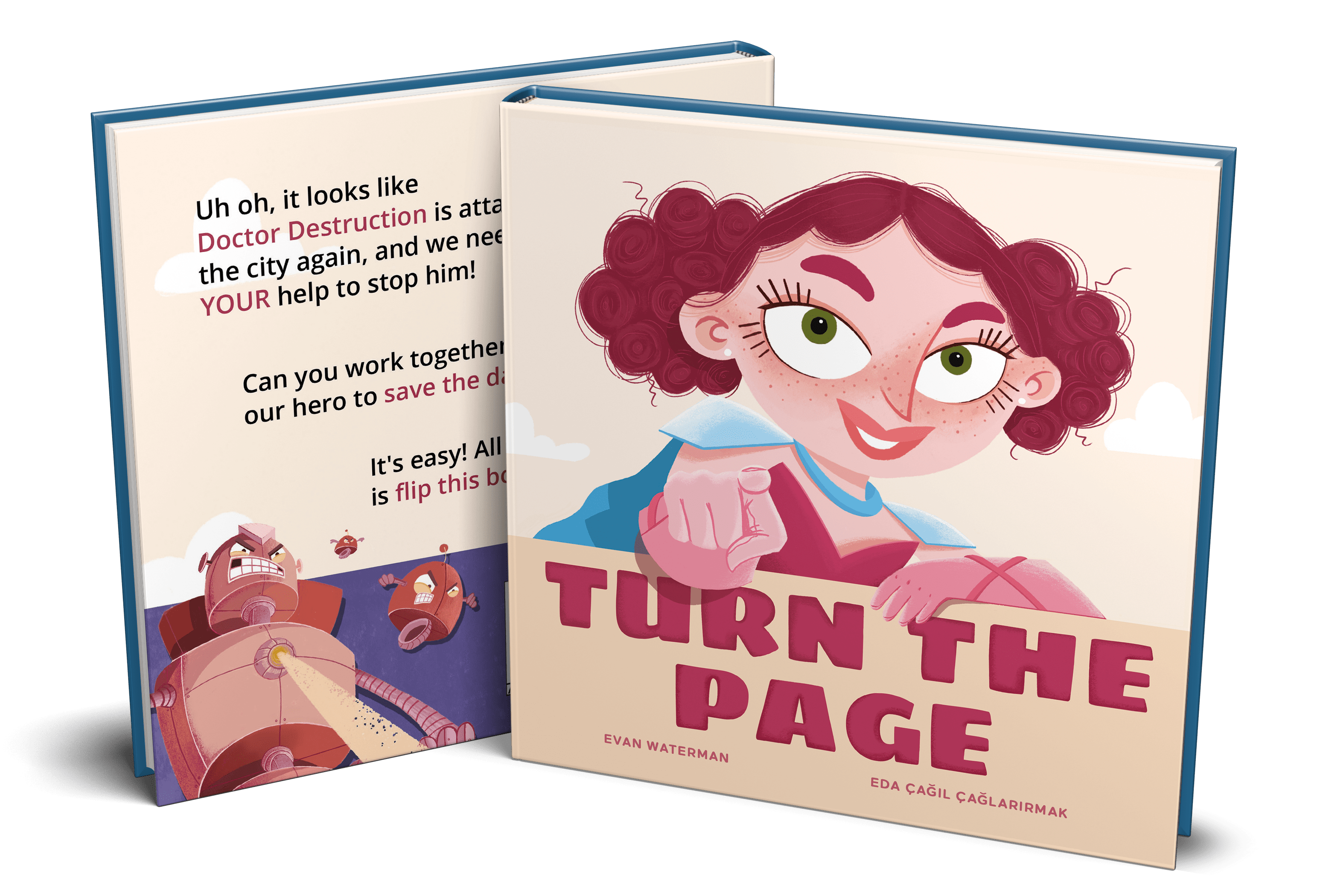 A story where YOU get to be the hero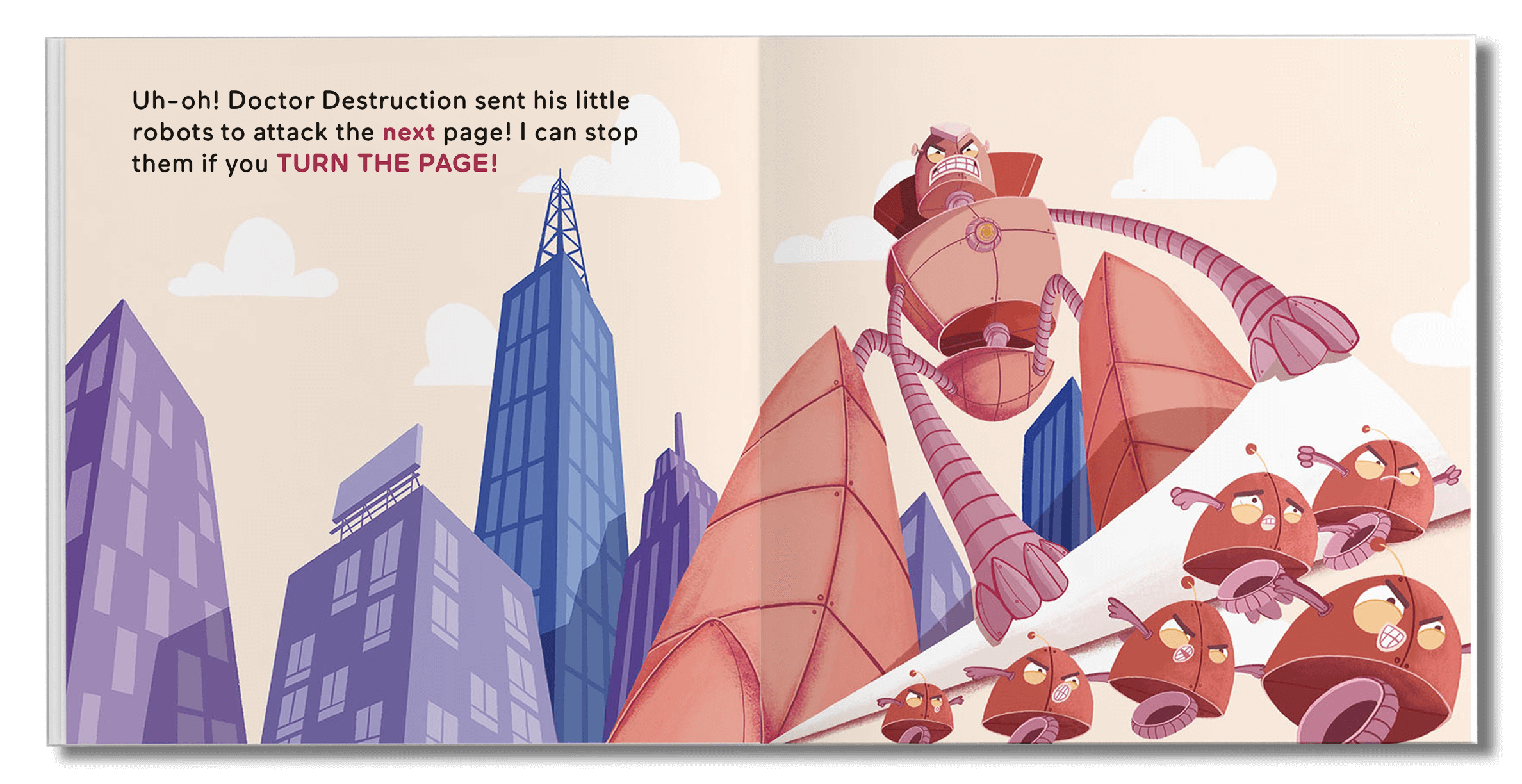 Turn The Page is a 32 page picture book that directly engages with the reader by getting them to "turn the page" to help advance the story.
Whether it be roping up robo-minions or rescuing innocent bystanders, readers will get to see their actions have a real impact on the story.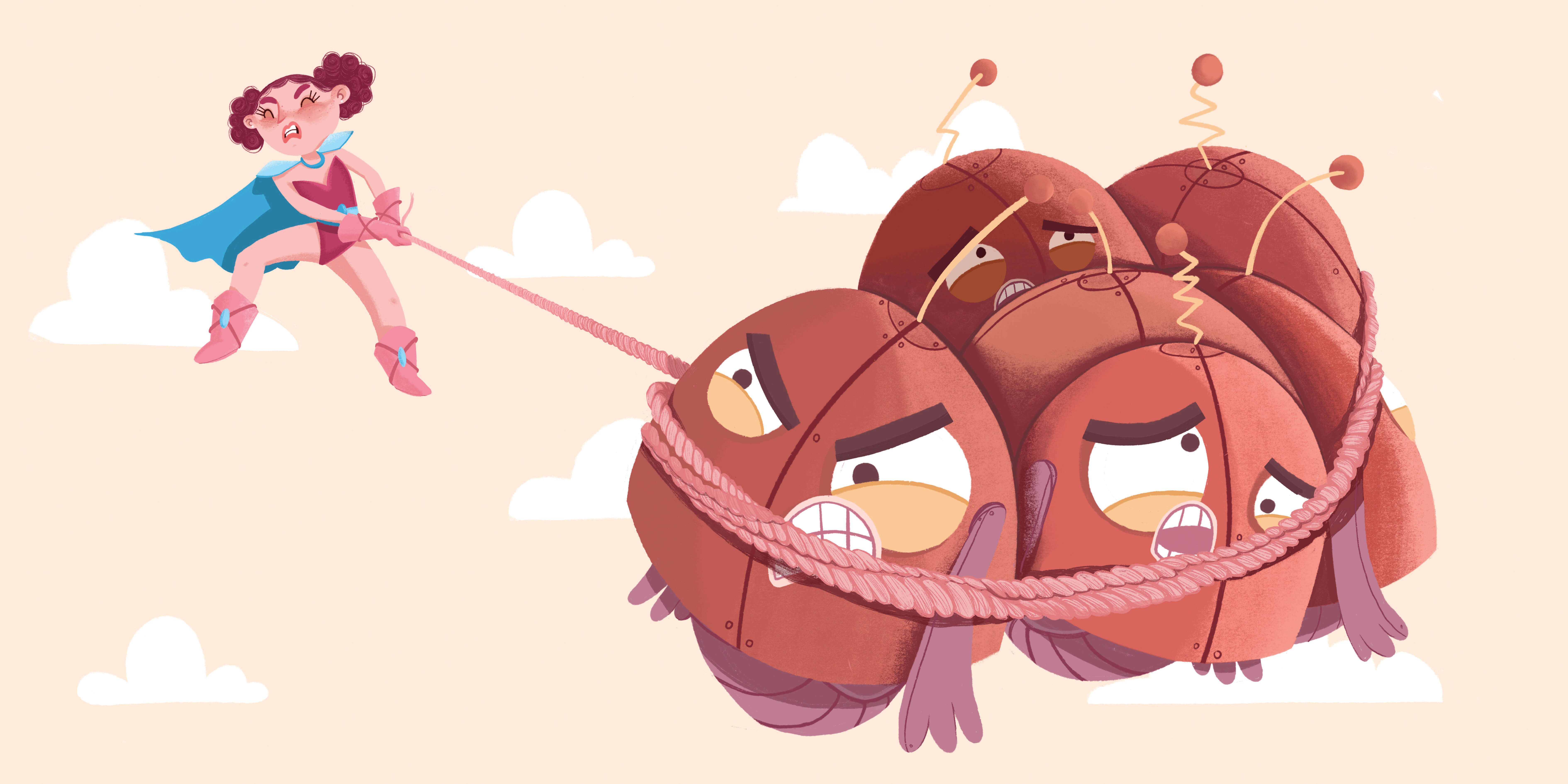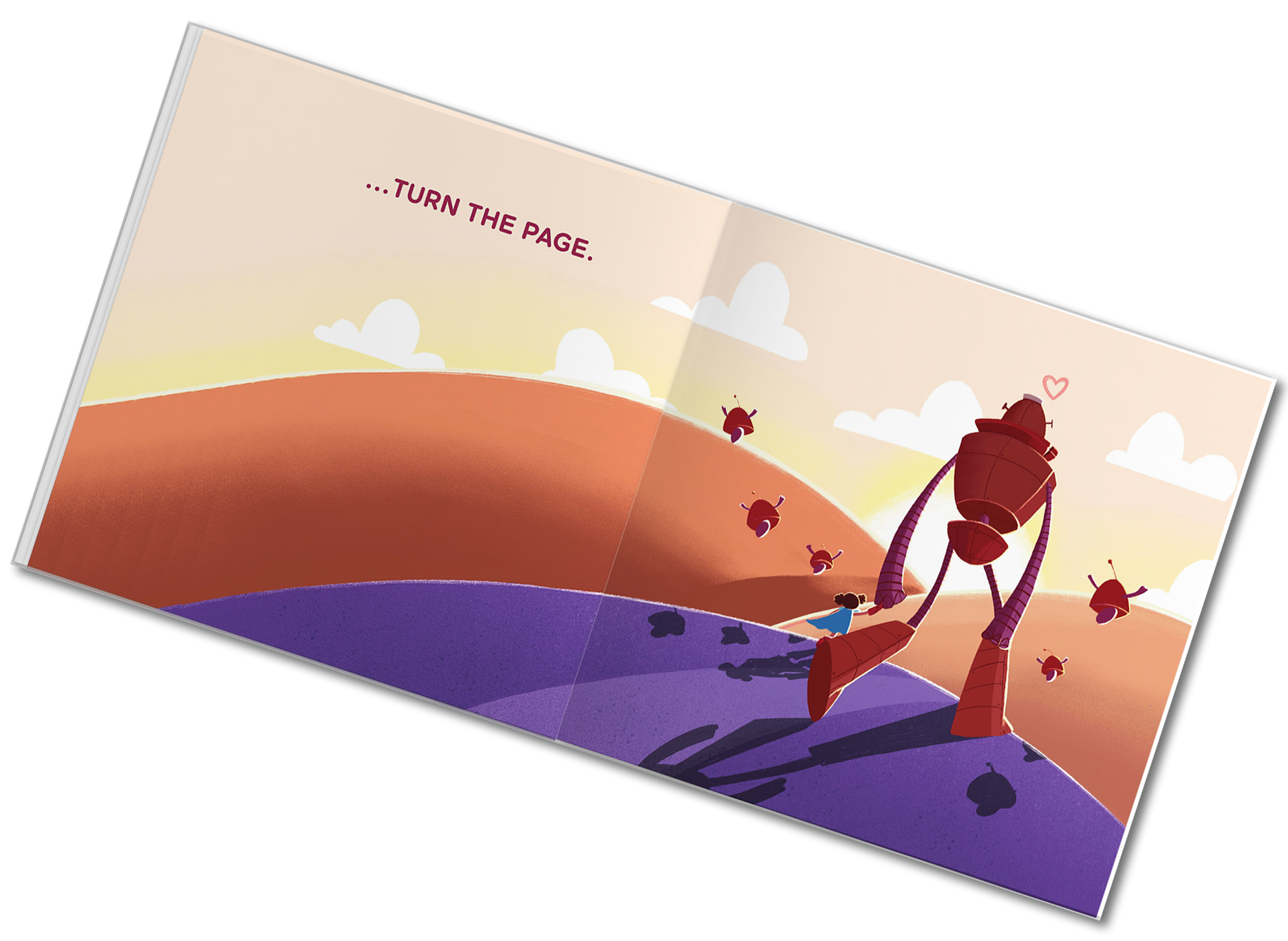 Readers will learn that their actions, no matter how small, can make a difference in the world.
After all, you don't need superpowers to be a hero. Sometimes, all you have to do, is...