---
Colouring A Page
Alright enough of the prep work. Let's get into the details of the colours.
Here are some tips for making your colours look awesome:

If your page/panel is mostly cool, adding warm colours to an object will emphasize that spot. Brightness works the same way. High brightness stands out amongst low brightness (check out your page in grayscale to see the effects of this). Check out this fantastic video by K Michael Russell that explains this in depth.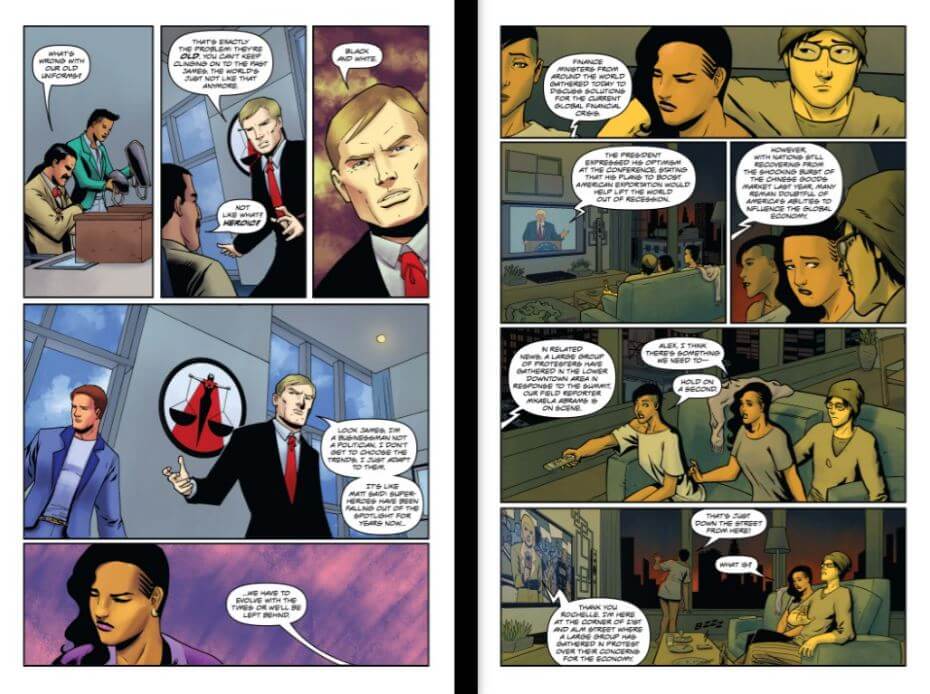 Not only does it make your art more visually pleasing, but it also clarifies things for the reader. Surprise! A great K Michael Russell video.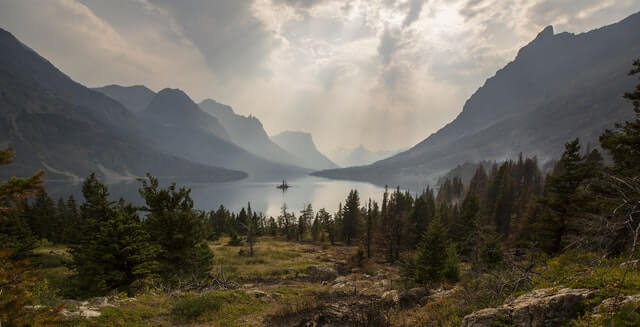 Notice how the mountains in the back are more faded than the ones in the front? This effect can be achieved by desaturating the colours of far away objects and can be enhanced with colour holds.
---